Crossing Mountains and Seas for a Shared Future
Beijing Publishing Group and Han Culture Centre Malaysia Signed the Strategic Collaboration Agreement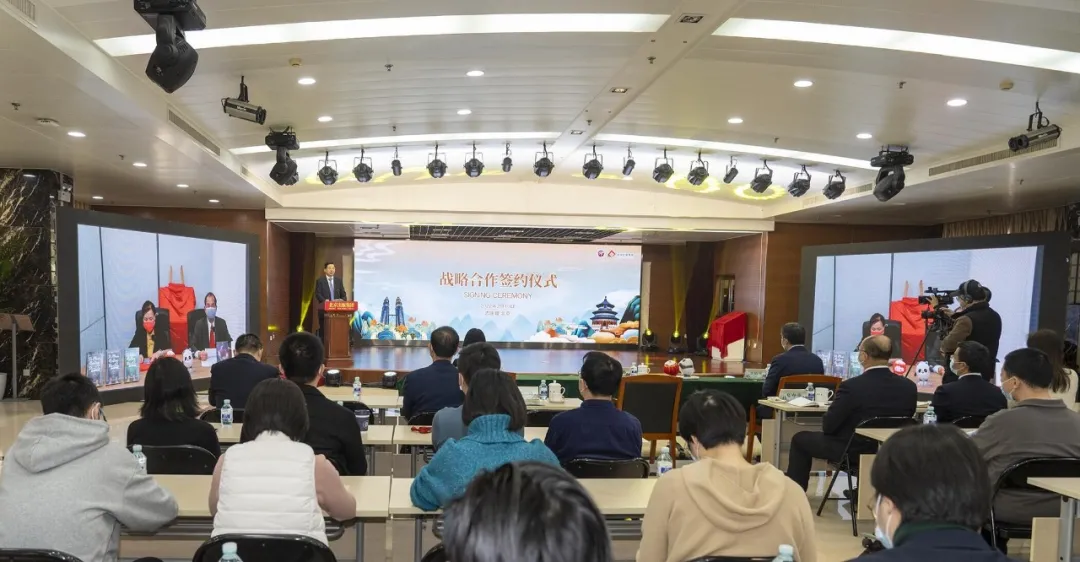 On February 18, 2022, the ceremony for signing the strategic collaboration agreement between Beijing Publishing Group and Han Culture Centre Malaysia was held online and offline in Beijing and Kuala Lumpur at the same time. Kang Wei, secretary of the Party committee and chairperson of the Board of Directors of Beijing Publishing Group attended the ceremony. The ceremony was chaired by Zhou Hao, deputy general manager of Beijing Publishing Group.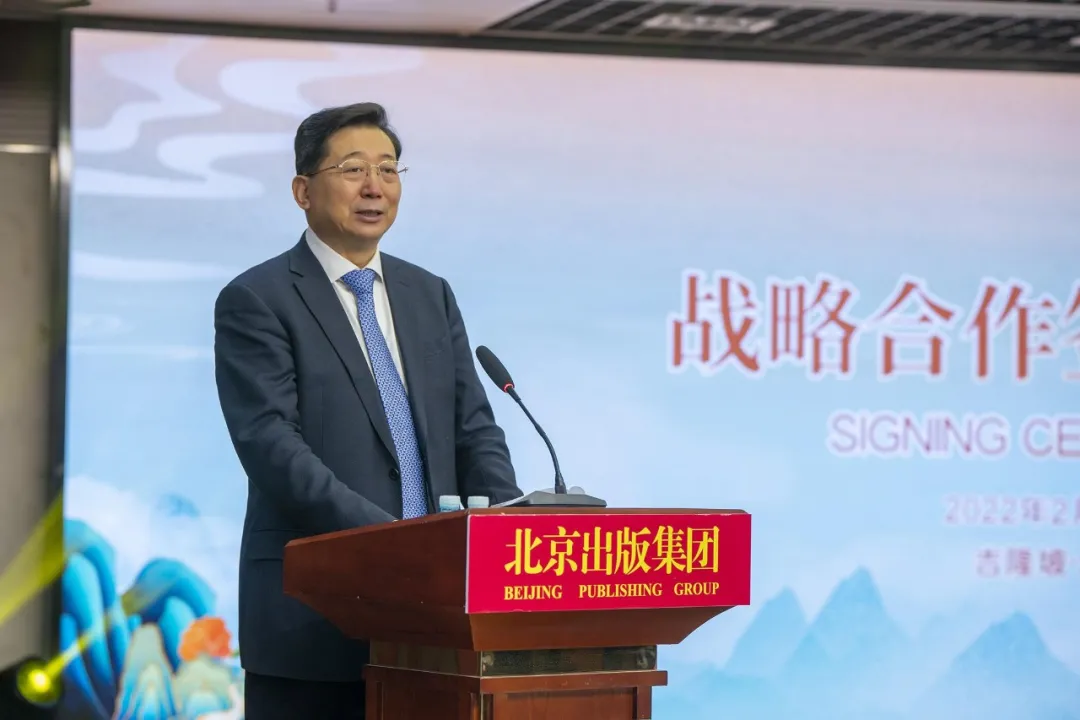 In his speech, Kang Wei said that friends can meet each other online although they are far apart. Although people are separated geographically for the time being during the epidemic period, their enthusiasm for conducting international cultural communication can never be dampened. The traditional friendship between China and Malaysia and the economic and trade activities between the two countries have spanned for more than 1,000 years. Geographically speaking, Malaysia is a neighbor of China across the South China Sea; it was an important country along the ancient Marine Silk Road; and it is one of the earliest countries responding to the "Belt and Road" Initiative. China and Malaysia are mutually important partners. In terms of business, Beijing Publishing Group and Han Culture Centre Malaysia enjoy a sound basis of collaboration. For instance, they jointly published many popular books such as the Malaysian version of the Chinese novel World of Plainness. In 2014, Beijing Publishing Group held a number of activities entitled "Reading Beijing", at which the selected books of Beijing Publishing Group were displayed, and a number of lectures, photographic exhibitions and seminars were also held. The activities were widely acclaimed by the readers in Malaysia and even in Southeast Asia. Through exporting its publications, Beijing Publishing Group will continue to expand its international collaboration through holding cross-country brand-name activities or international contests. With the strategic collaboration as a breakthrough, Beijing Publishing Group will work together with Han Culture Centre Malaysia to achieve higher quality in their collaboration in a more efficient and sustainable way.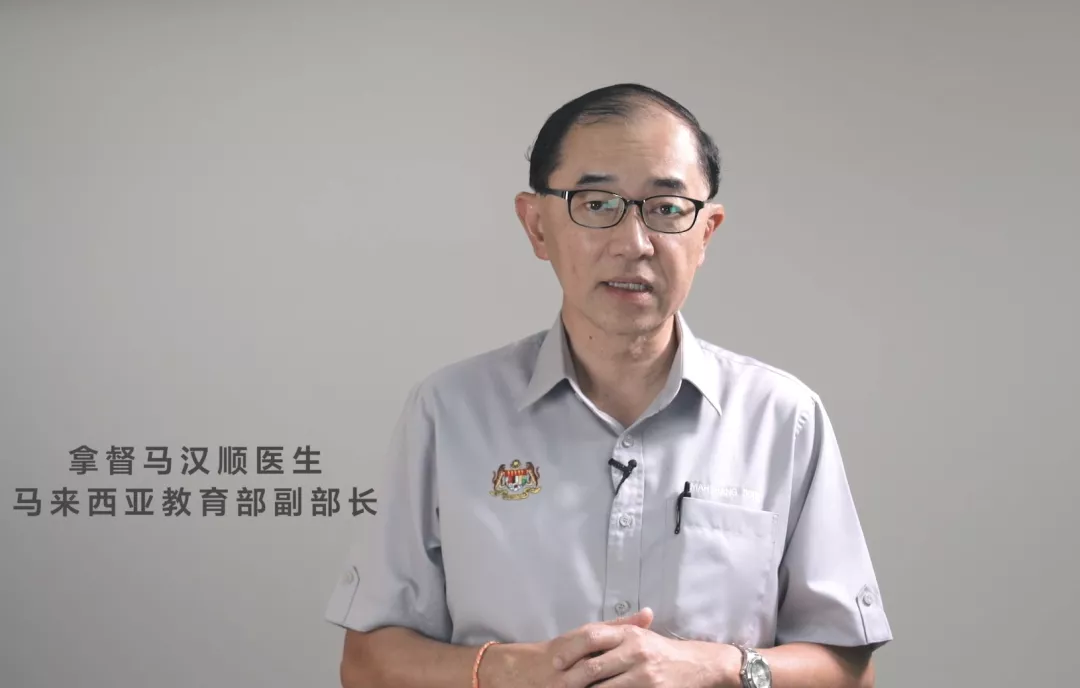 In his video congratulations, Dr. Mah Hang Soon, Deputy Minister of Education of Malaysia said that the signing of the strategic collaboration agreement between Han Culture Centre Malaysia and Beijing Publishing Group would facilitate more excellent Chinese-language books to enter Malaysia or even the market of Southeast Asia. He also hoped that Beijing Publishing Group would introduce more books from Malaysia to Chinese readers so as to promote the communication and mutual learning between different cultures in Asia. He also expected that the collaboration between both parties would bring inventive and innovative ideas to the cultural development in the future, and set an example for the collaboration between China and Malaysia.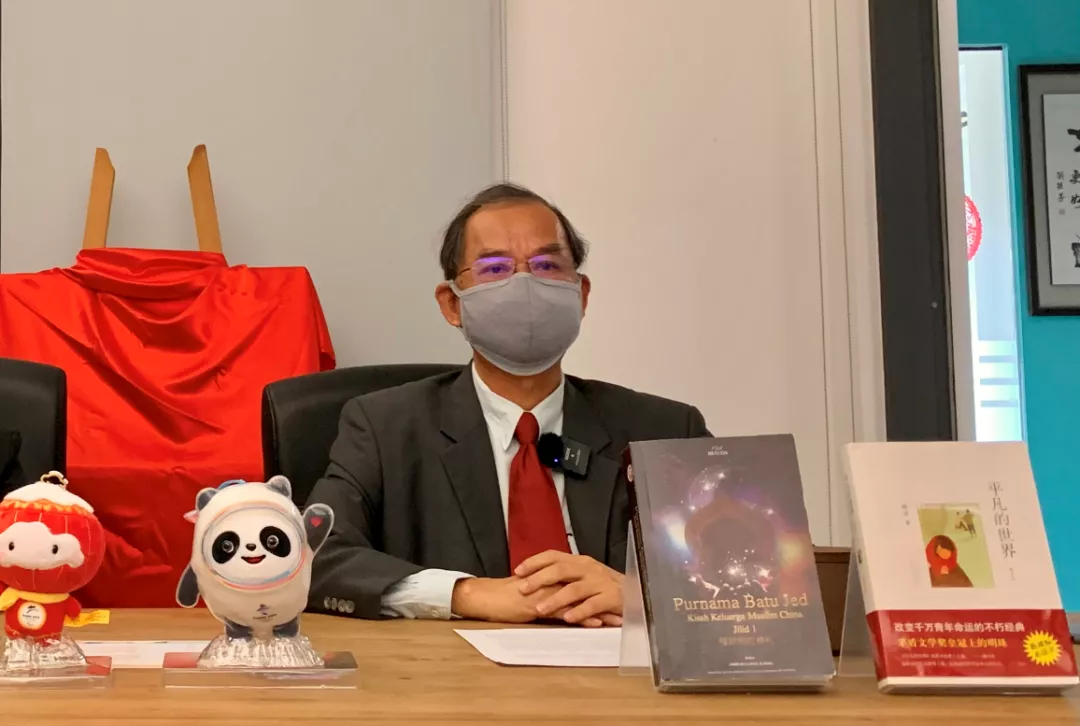 Goh Hin San, president of Han Culture
Centre Malaysia, hoped that both parties would foster closer collaboration to set an example of integrating the "fine Chinese cultural products" with local cultures of ASEAN countries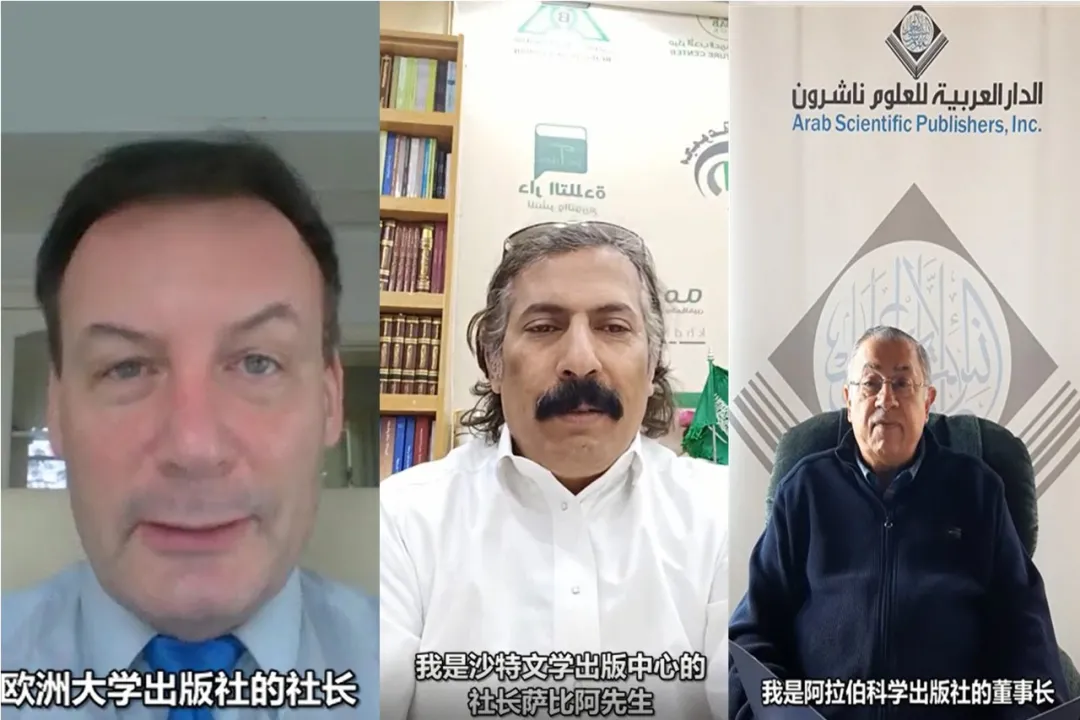 Well-known publishers and Sinologists from Germany, Saudi Arabia and Lebanon sent congratulation videos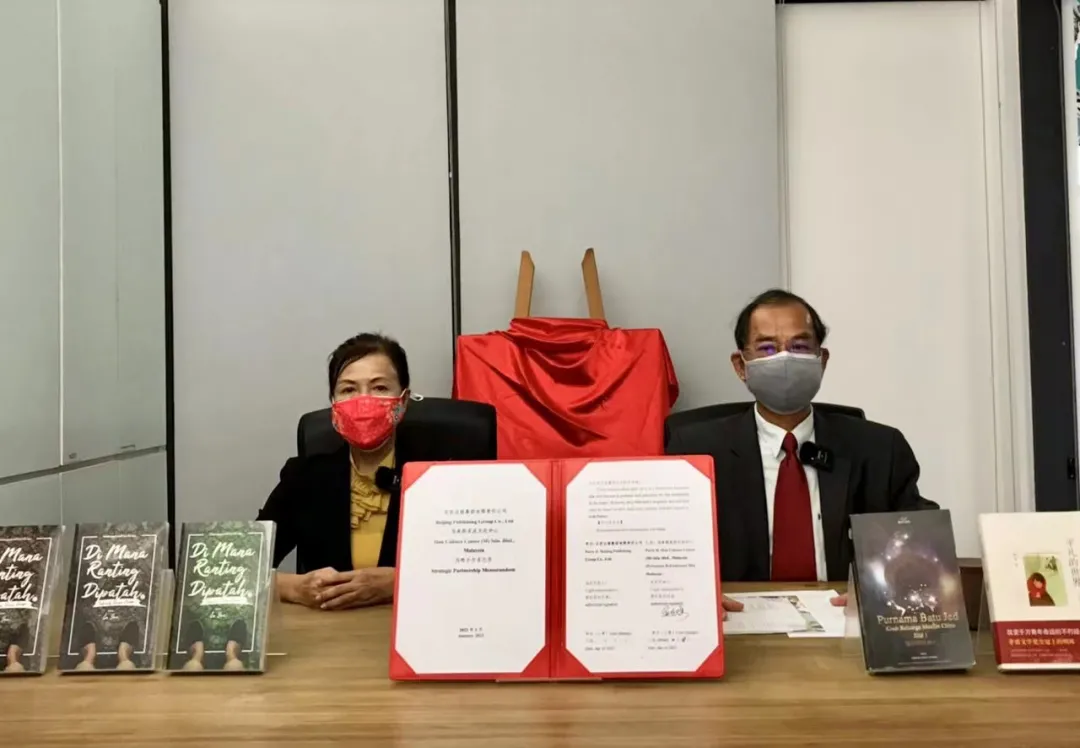 Both parties would conduct in-depth collaboration in five respects in accordance with the signed collaboration agreement, including:
Mutually set up offices to strengthen communication between each other;
Further develop copyright trade and increase the exchange of resources;
Strengthen international collaboration in publishing to promote the Chinese culture to go global;
Hold activities to build brand name and create image of exclusive brand name;
Formulate a plan for training international talents for "Road and Belt Initiative" and set up a communication group between think tank members, increase the communication and exchange between senior experts and scholars of both parties.

At the ceremony for signing the agreement, the offices mutually set up were inaugurated.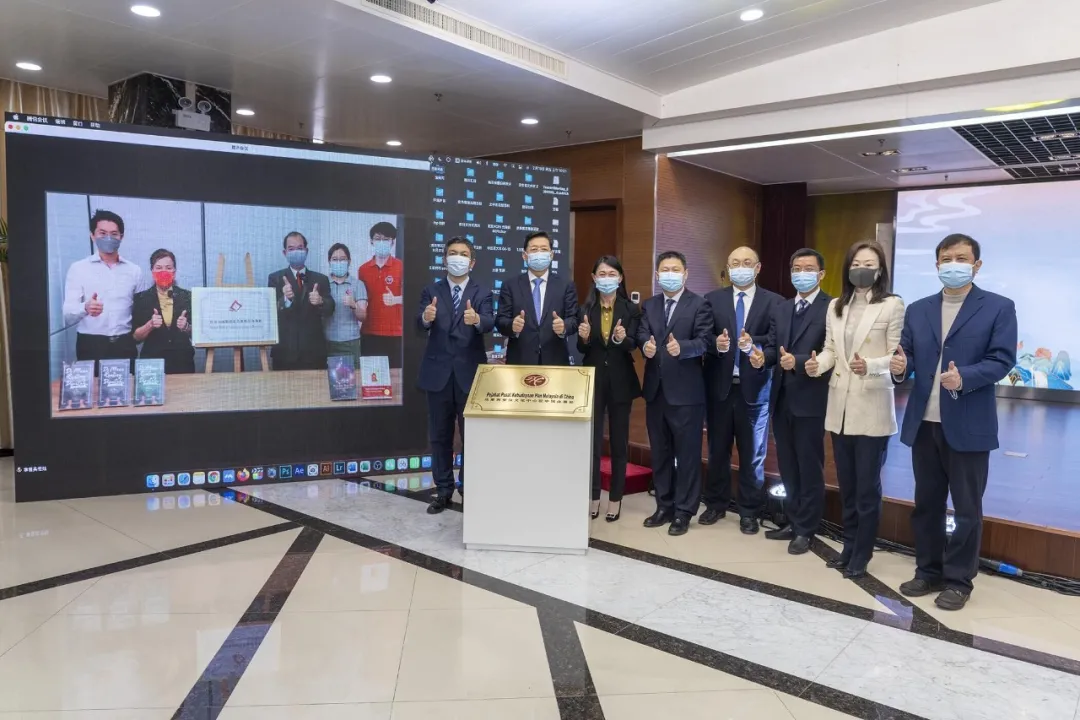 With a history of more than 70 years, Beijing Publishing Group is the only comprehensive publishing organization directly under the Beijing Municipality. It publishes more than 3,000 kinds of books, periodicals and electronic publications each year. Fully leveraging its advantage of locating in Beijing, an international cultural communication center, Beijing Publishing Group attaches high importance to international communication and collaboration in publishing while exploiting the domestic market. Beijing Publishing Group actively makes innovation in its efforts to "go global" when holding events and undertaking international projects, and constantly makes breakthroughs by transforming the mode of collaboration from "promoting books to go global" to "promoting enterprise to go global." The signing of the collaboration agreement between both parties is conducive to integrating resources and fully bringing into play their respective advantages, in a bid to create new collaboration opportunities for China and Malaysia in the fields of book publishing and cultural industry.
  Gaojie, director of National Center for School Curriculum and Textbook Development in Ministry of Education, Huang Junxiong, director of State-owned Cultural Assets Administration Center of Beijing Municipality, local representatives engaged in culture and education in Malaysia and persons in charge of relevant departments of Beijing Publishing Group attended the activities in Beijing and Kuala Lumpur respectively.
Pictures of the signing ceremony